Vitalik Buterin believes that the role of crypto has changed significantly since 2008. Today Bitcoin is not just "protest" money as it is said by CZ.
As traders eye the biggest quantitative easing program ever undertaken, Bitcoin could outperform the wider market in 2020 with investors scrambling to keep up with a rapidly evolving and uncertain situation.
Bloomberg provided its outlook on cryptocurrencies mainly saying that all signs point to Bitcoin going on the major bull run in 2020, the only question is whether it will break the all-time high of $20,000.
The latest report says Bitcoin could retest the record highs from 2017, and may even go as high as $28,000.
The report says that coronavirus pandemic, lockdown, and helicopter money have accelerated Bitcoin's development as an asset, showing its strength amidst declining equities. In addition, it points to the rising appetite from the institutional investors, and Grayscale Investments, or GBTC, in particular, which has been consuming about 25% of the new supply:
"So far this year, its increasing AUM has consumed about 25% of new Bitcoin-mined coins vs. less than 10% in 2019. Our graphic depicts the rapidly rising 30-day average of GBTC AUM near 340,000 in Bitcoin equivalents, about 2% of the total supply. About two years ago, it accounted for 1%."
Bloomberg finds the narrowing of GBTC/BTC premium a crucial point:
"The steadily declining premium in GBTC despite strong inflows indicates supply being taken off the market, and maturation. On a 30- day average basis, the Trust's 20% premium over its underlying net asset value compares with the historical mean of 39%."
Bloomberg also mentions Bitcoin futures as a possible driver to sustain above $10,000. Trends in Bitcoin futures trading on the CME have been pretty much supportive of the price. When looking at the maturation compared to the mainstream of assets, we can see that increasing futures open interest and the steady price premium are boosting the volatility and tailwinds for prices.
Will Bitcoin Really Reach $28K as Bloomberg Writes?
The report says that in order for Bitcoin not to increase in value – "something needs to go really wrong". It estimates that it will reach a 2017 high of $20,000 and may even surpass that and reach $28,000.
As per the report, also one of the major reasons for the appreciation of Bitcoin is the fast growth of Tether (USDT). Last May its market cap stood at $4 billion. A year later, it expanded to $10 billion. The rise in the circulation of the stable coin shows people are more eager to adopt crypto assets:
"Interest in digital links to the dollar represents the need to transact and store value in the world's reserve currency without an intermediary. We can't help but draw parallels to the adoption of paper currencies throughout history as the world today moves rapidly toward digitization."
Co-contributing analysts Ben Elliott stated that that coronavirus outbreak could also help Facebook's cryptocurrency Libra by highlighting vulnerabilities in cash-based transactions and markets built on outdated technology, driving the Fed to reconsider issuing a digital currency, giving Facebook's Libra new life and prompting mortgage lenders like Wells Fargo, Trust and U.S. Bank to seek tech upgrades. A Fed digital currency or payments app may undercut banks' efforts.
At the time of writing Bitcoin was rising by 0.30% to $9,577.BITCOIN NEWS, CRYPTOCURRENCY NEWS, NEWS
Experienced creative professional focusing on financial and political analysis, editing daily newspapers and news sites, economical and political journalism, consulting, PR and Marketing. Teuta's passion is to create new opportunities and bring people together.
RELATED ARTICLES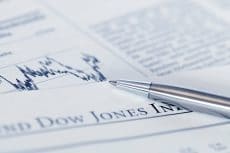 BUSINESS NEWS, INDICES, MARKET NEWS, NEWS, STOCKSDow Jones Surges 500 Points as Investors Hope for Recovery after Economic Shutdown
After the industry data showing fewer job losses than expected, investor sentiment turns positive on account of reopening the economy after a long lockdown period. Some analysts think that the period of the U.S. economic recession is over.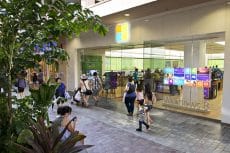 Microsoft (MSFT) stock price is slightly down today. Will Microsoft Corporation manage to become a $2 trillion-dollar company within two years?